TRAVEL WITH CONFIDENCE
GET TRAVEL INSURANCE NOW!
Avail coverage for medical & hospitalization expenses across the globe including your home country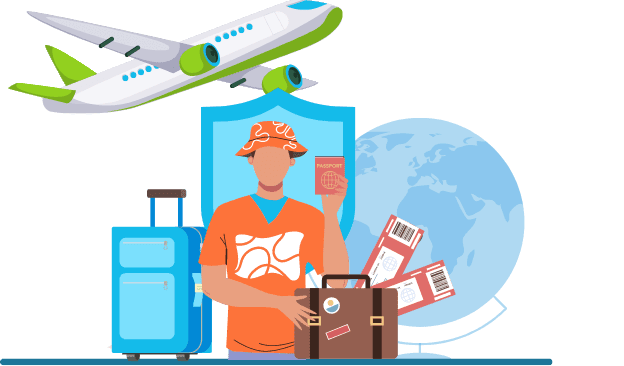 Insure your Travel Plans
Choose from a range of inbound and outbound travel insurance to safeguard yourself and/or your family while travelling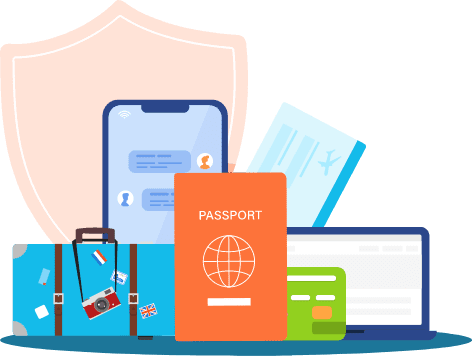 Insure Medical Emergencies
Covers medical emergencies, emergency transportation, and much more to ensure your safety during travels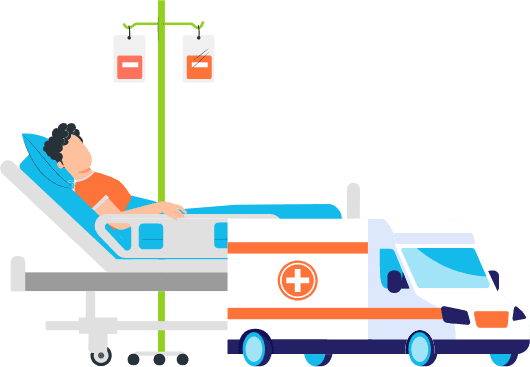 Comprehensive insurance
Insurance for personal liability, personal accident and travel disruptions like delayed departure, delayed baggage, loss of passport and more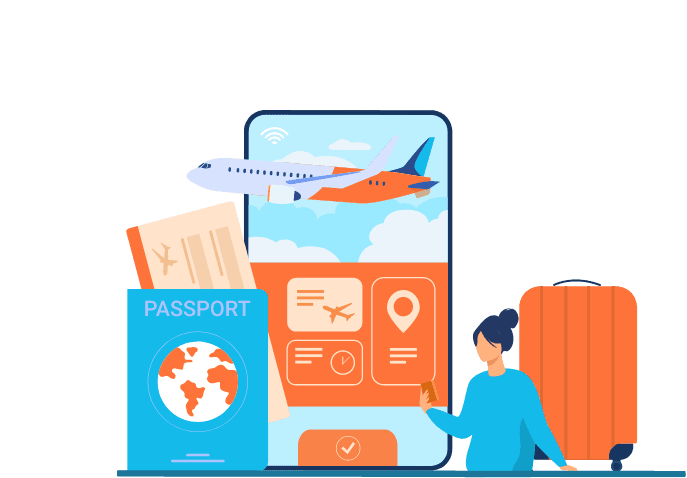 24/7 Claims Assistance
Fast & fair claims resolution and immediate emergency medical assistance available*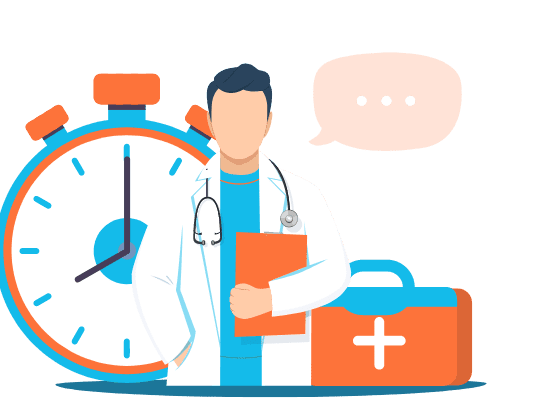 *T & C Apply
Features of Travel Insurance Plans
Insure All Travel Types

Choose from a range of outbound plans and inbound plans travel insurance plans designed to protect you, your family, and your belongings

Instant Activation

The medical costs incurred prior to getting admitted in the hospital and post the treatment are covered in our health insurance plans

Extensive Protection

Insurance for emergency medical, emergency dental, cost of first aid and rescue and more included to ensure your wellbeing

Direct Billing Facility

Get access to a vast medical network covering all major hospitals*

Comprehensive Insurance

Insurance for loss of passport, and travel inconveniences like cancelation or curtailment, baggage delay and more

Fast & Fair Claims Processing

Simple claim filing process and prompt reimbursement
*T & C Apply
Why Choose Us?
Gargash Insurance, an integral part of the Gargash Group of Companies, has been delivering excellence in insurance broking and risk management services in the UAE since 1994. A team of over 300 qualified insurance professionals, an expansive network of local and international insurers, our extensive knowledge of the insurance industry and the regulatory framework has enabled us to consistently deliver excellence to our diverse range of clientele.
GET YOUR INSURANCE IN 4 STEPS
Complete the form
(It takes just 2 mins)

Fill in your
details

Choose the plan that
is right for you

Get your Travel
Insurance Policy
Our Esteemed Insurance Partners
What you need to know about Travel Insurance Plan
1. Why do I need a Travel Insurance Plan and how does it work?
Travel Insurance Plans cover unpredictable losses and events that might arise while traveling. It covers travel inconveniences, health emergencies, and more. The coverage of travel insurance plans starts from the inception of the journey till the policyholder reaches back to their original destination. Irrespective of whether a trip is short or long, business-related, or for leisure having reliable travel insurance will ensure your peace of mind while traveling. To find the most suitable plans for your unique needs, please share your details on the form above, and one of our travel insurance experts will contact you shortly
2. What is covered in a Travel Insurance Plan?
The extent of coverage of a Travel Insurance Plan will vary depending on the type of insurance chosen. However, most Travel Insurance Plans cover emergency medical expenses, costs for covid related treatment, loss of belongings and baggage, trip curtailment and cancellation, emergency evacuation & repatriation, loss of documents such as passports, credit card fraud, etc. Optional add-on covers such as terrorism extension, cover for adventure sports can be added to a travel insurance policy to further expand protection. Our tie-ups with major international and local travel insurance providers ensure we are able to offer high coverage at affordable premiums for our travel insurance policyholders.
3. What is excluded from a Travel Insurance Plan?
Travel insurance plans do not cover pre-existing illness and cancellation resulting out of testing positive of Covid-19. Hence, it is highly recommended for travelers to activate their insurance policy after testing negative for Covid-19. Covers for terrorism, adventure sports are also not included but can be added to a Travel Insurance Policy in order to enhance coverage.
4. What are the types of Travel Insurance Plans?
We offer several Travel Insurance Plans available to cater to a range of diverse needs. Inbound travel insurance policies cover visitors traveling to UAE, while outbound policies cover travelers traveling from UAE to other destinations. Travel Insurance Plans can also be chosen based on the destination of travel, for instance, Schengen Travel Insurance Plans only cater to people traveling to Schengen countries. Travel Plans can also be based on the duration or number of the trips (single trip or annual multi trip) and the number of travellers. Options of individual, family and group Travel Insurance plans are available to choose from.
5. Can I add my family members to my Travel Insurance policy?
Yes. We understand travel plans are often evolving up till the very last minute, hence our team of experts can assist you in adding family members to your travel insurance policy, however, this is subject to the Travel Insurance Plan that is selected. Therefore, it is advisable to consult our travel insurance advisors while selecting a plan.
6. If my travel dates change, will my Travel Insurance still be applicable?
In recent times, travel plans have become highly unpredictable. Hence, we offer our customers the flexibility to change their travel dates. We can accommodate changes on the travel dates prior to the commencement of the trip, however, these changes should be notified at least 24 hours before the flight boarding
7. Can I make a Travel Insurance claim online?
Yes. Travel Insurance claims can be registered online as we want to ensure our travel insurance policyholders are supported anywhere in the world, in order to file for a Travel Insurance claim, the policyholder must ensure the claim is registered from the email provided on the travel policy, with the completed claims settlement form and all related documents like medical certificates and receipts, flight tickets, etc. We have a dedicated claims team who will support you through the claim management process.
8. Can I change the details of my Travel Insurance Policy online?
No. The details cannot be changed online as once the Travel Insurance Policy is issued it can only be revised by the insurance provider. However, as insurance intermediaries, our team of experts will assist you through the process.
9. Does a Travel Insurance Plan cover medical emergencies as a result of COVID-19?
Yes, our travel insurance plans cover medical emergencies that arise due to Covid-19. If the infectious disease is contracted after the commencement of the journey, the emergency medical expenses will be covered under our Travel Insurance Plan
10. What is the limit for the emergency medical expenses benefit?
As UAE's leading insurance intermediary, we work with various international and local Travel Insurance providers. The maximum limit for the emergency medical expense benefit will depend on the type of Travel Insurance Policy chosen. Overall, the maximum amount Travel Insurance provider is offering for emergency medical expense benefit is USD 1,000,000.
11. Are the mandatory COVID-19 tests covered under Travel Insurance?
No, the mandatory COVID 19 tests are not covered under our Travel Insurance plans. However, the expenses that arise due to the mandatory requirement to quarantine in certain countries are covered under our travel insurance plans
12. Does Travel Insurance cover curtailment and cancellation?
Since traveling has become highly unpredictable in recent times, our Travel Insurance plans cover you for trip cancellation and curtailment. Trip cancellation cover applies if you decide to cancel your trip before starting the journey. Trip curtailment cover is applicable if you decide to cut your trip short due to specific reasons.
In these unprecedented times, having a Travel Insurance Plan is very important. To know more about our plans, speak to our team of experts today who will take care of your needs, while you make the most of your trips and holidays.