Buy Trade Credit Insurance Now!
Trade Credit Insurance covers the 'Non-Payment' risk exposure to your company, while allowing you to enjoy the benefits of trading with clients on credit.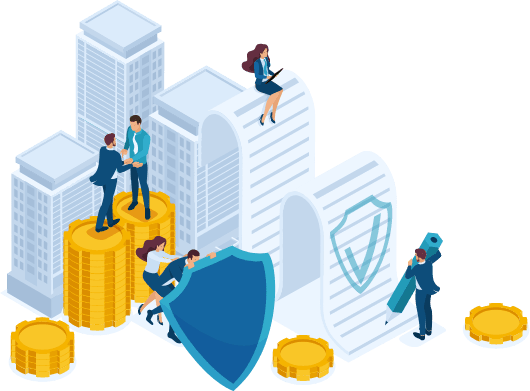 Safeguard your Trade Receivables
Trade receivables are one of the most important assets of your business. Insure them with a Trade Credit Insurance Policy to stay protected against defaulted payments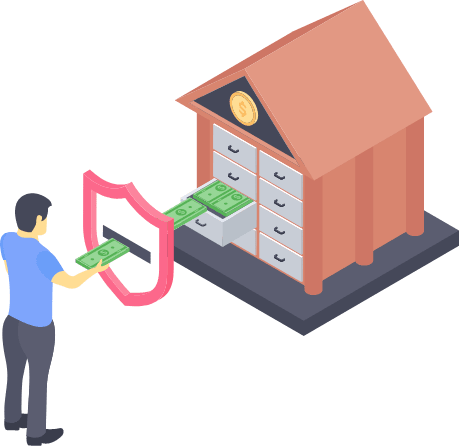 EXPAND YOUR BUSINESS
Enables you to penetrate new markets with less worry.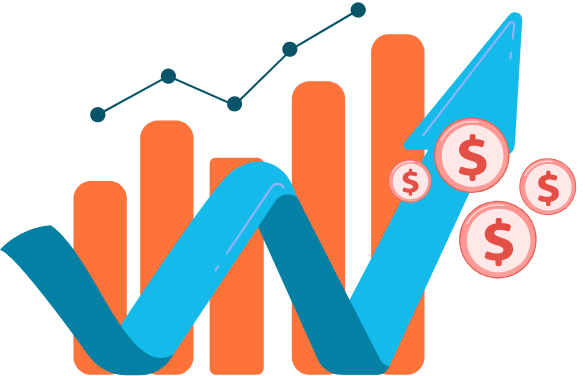 Increased access to finance
Having Trade Credit Insurance helps you avail finance from banks and financial institution.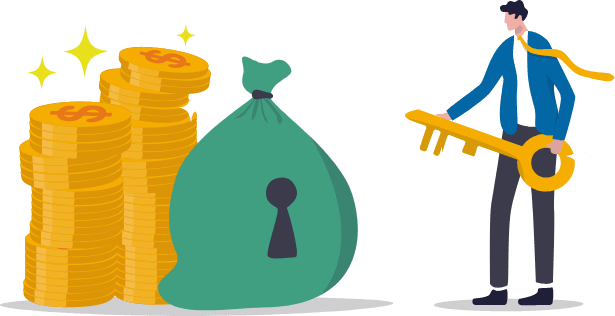 Benefits of Buying Trade Credit Insurance Policy
Protracted Default of Payment

Protracted payment refers to delayed payment, or non-payment of an undisputed invoice beyond it's due date.

The policy covers credit risks arising out of your buyer's insolvency or bankruptcy

The policy covers non-payment of credit recieveables due to political events including Govt Moratoriums, Discharge of Debt, War, Embargos etc

A Credit insurance policy enables you to expand into new business territories and extend larger lines of credit with less worry.

Credit Management Support

Provides your business with facilites like Customer insights, Debt Collection, Risk analysis and credit risk monitoring

Facilitates Business Transactions

Helps to negotiate trade deals faster and is comparatively easier and cheaper than a Letter of Credit (LC)
Why Choose Us?
Gargash Insurance, an integral part of the Gargash Group of Companies, has been delivering excellence in insurance broking and risk management services in the UAE since 1994. A team of over 300 qualified insurance professionals, an expansive network of local and international insurers, our extensive knowledge of the insurance industry and the regulatory framework has enabled us to consistently deliver excellence to our diverse range of clientele.
GET YOUR INSURANCE IN 5 STEPS
Complete the form
(It takes just 2 mins)

Fill in your
details

We will get back to
you with customized
quotes and options

Choose the plan that
is right for you

Receive your
Trade Credit
Insurance
What you need to know about Trade Credit Insurance?
1. What is Trade Credit Insurance?
Trade Credit Insurance is a risk management tool that protects a major "unprotected" business asset, i.e., Account Receivables.
Trade Credit Insurance, also known as Credit Insurance, is an insurance policy that protects manufacturers, traders, exporters, and service providers from financial losses that occur due to the non-payment of credit receivables from customers because of insolvency, political risks, or protracted default.
2. Who can apply for a Trade Credit Insurance policy?
Any organization based out of UAE who is into credit sales both in the domestic and the international market is susceptible to credit risks and can apply for this insurance.
3. What are the benefits of Trade Credit Insurance?
Acquiring Trade credit insurance is advantageous to a business in numerous ways, some of the benefits are as follows:
Safeguarding the financial position of the organization: Since Trade credit insurance protects businesses from the financial repercussions of bad debts, it plays a crucial role in safeguarding the cash-flow, profits, and overall financial health of the business.
Improves relationships with existing customers: Since a Trade Credit Insurance policy secures businesses from the financial loss of delayed or non-payments, it enables organizations to offer flexibles and customer-focused payment terms to their clients. This strengthens customer relationships and even fosters loyalty in the long run.
Supports business expansion: It enables businesses to enter new markets with lower risks and offer flexible and attractive payment terms to new clients.
Increased access to finance: A Trade Credit Insurance strengthens the financial position of an organization & hence it leads to increased access to finance from banks and other financial institutions.
Customer information: Trade Credit Insurers maintain an expansive database of organizations and their financial health, credit information etc. This enables businesses to assess the credit worthiness of clients and make informed decisions.
4. What types of losses are covered in Trade Credit Insurance?
A Trade Credit Insurance policy covers the following commercial and political risks associated with export of goods and local sales on credit.
Protracted default: It is the failure of a buyer to pay full or part of the debt by the end of the credit period. Since financial losses due to protracted default can be incurred by local businesses as well as International traders, having a Trade Credit Insurance cover is important for business who sell on credit terms.
Buyer's Insolvency or Bankruptcy: in case a buyer is deemed insolvent or bankrupt, a seller with a Trade Credit Insurance would receive part or full amount owed by the buyer depending on the policy terms.
Payment defaults due to war, civil disorder, or natural disasters
A buyer can default on payment due to political instability or natural disasters such as earthquake, flood, etc. An international trader can rely on a Trade credit insurance to financially back the business in such circumstances,
5. What industries benefit from Trade Credit Insurance?
A Trade Credit Insurance benefits all industries that deals with credit customers, like
Construction, Pharmaceuticals, Recruitment, Agriculture and Horticulture, Food & Drink, Oil & Gas, Logistics/distribution, Paper & Printing, Financial services, Manufacturing, Textiles, Wholesalers etc. In UAE, companies from food, petrochemical, and automotive industries are pursuing Trade Credit Insurance to protect their financial standing.
Sectors such as renewable energy, which are considered extremely important in UAE can access Trade Credit Insurance very easily, as safeguarding the cashflow and employment in these industries is a priority.
6. Are Trade Credit Insurance Policies standard or tailor-made?
Both. Standard Trade Credit Policies are especially useful for small and medium-sized enterprises. For organizations with niche requirements, policies can be drafted to meet their specific needs.
7. How much will Trade Credit Insurance cost?
Like most other insurance policies, the premium for a Trade Credit Insurance will depend on several factors. For instance, a business with a higher credit turnover will pay a higher trade credit insurance premium compared to a business that has a lower credit turnover. However, credit turnover and the number of clients insured is not the sole determinant of the premium amount, factors such as the overall volatility of the industry, the history and credit rating of the clients, also substantially impact the premium. Insuring accounts receivables from low-risk clients with healthy credit ratings will reduce the premium. There is also a direct co-relation between the trade credit insurance premium and the indemnifiable amount, for a higher indemnifiable amount the premium will be higher and vice versa.