The best way to get the
Perfect Car Insurance, Everytime!
Over 50,000 customers trust us for their car insurance.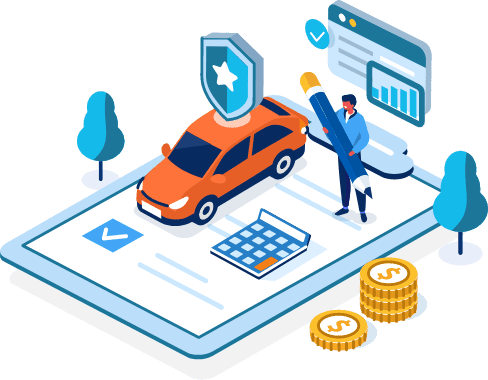 The best Car Insurance companies are with us!
Partnered with the leading insurance companies in UAE
Ensure Your Car Insurance gets the Best in-Class Features
Get coverage on 5 years Agency Repairs
3rd Party Coverage upto 5 Million AED
Host of other features to choose from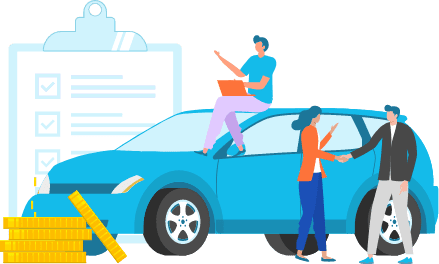 Key features
EMI Facility

Light on your wallet. Pay your Car Insurance in EMI's. Options from 3, 6, 9 months to choose from

Agency repair upto 5 years

Don't lose peace of mind if you damage your vehicle. Get upto 5 years agency repairs and drive your car with utmost confidence

15 years full car cover

Cover your car for a decade with longterm coverage and drive along without any worry

Off road cover

Discover the adventurer in you and go on your next sand dune trail

No claim discounts

We reward the best and careful driver in you. Get the best No claims discount every time while you buy from us

Rent a car facility

We got your back if your vehicle is under repairs. Get best options for your replacement car with our partners
Hear What Our Customers Say About Us
Just wanted you all to know that I am very happy with Gargash insurance team. Amazing quick service and very professional. Perks of being a Mercedes Benz owner. Every interaction has made me happy so far.

- Manish Ahuja

Emirates NBD

Thank you for all the attention to issue all the insurance policies. Your prompt attention is truly appreciated and indicates to us that we valued as a customer. We look forward to work with you again in the future.

- Rejith PV

Structcon Constructions LLC

Thanks a lot for your support throughout the process. I truly appreciate the way you guided me on the available alternative options for group insurance. Your comparisons were clear and comprehensive. I also appreciate the promptness for your response.

- Musawar Mahmood

Vanguard Logistics Services

Gargash Insurance needs to be appreciated for their calibre, professionalism and behaviour shown during these tough times and as the saying goes "When the going gets tough, the tough get going". The knowledge that you possess and passed on to us was immensely valuable, and to add to that, the flawless claim settlement at a commendable time frame was a great help and will enable us to serve our clients in a timely manner. We value our business partnership and eager to work with you in future.

- Sathya Narayanan M

Atlas telecom
get insurance in 3 easy steps
Complete the form
(it just takes few seconds)

We will email you the best Quotes and Options for your car insurance

Post evaluation, we will email you your car insurance documents
Our Esteemed Insurance Partners
What you need to know about Car Insurance Policies?
1. What are the types of Car Insurance policies in the UAE?
There are 2 types of Car Insurance policies in the UAE:
Third Party Liability - The third-party liability cover is a policy which protects the car owner or driver of the vehicle against any legal liability, accidental liability, financial loss or property damage, medical expense cover in the event of an injury to or even death of any third party arising out of their vehicle.
Comprehensive coverage – A comprehensive car insurance is an extensive motor insurance plan that covers the insured against both, own damages, and third-party liability. Own damage like accidental damage, fire, and theft.
2. What type of car insurance policy has the maximum benefit?
Comprehensive car insurance cover is the better option, as it covers own damage and Third-party liability.
3. What are the factors affecting Car Insurance Premiums in the UAE?
Factors that affect the cost of car insurance in UAE are:
Value of your vehicle
Driving history
Age of the driver
Claims history
Please fill out the form above and our car insurance experts will get in touch with you shortly.
4. What are the documents required to purchase or renew your car insurance policy?
Documents required to obtain car insurance for a Brand-New or a pre-owned car
Copy of vehicle registration/mulkiya (if the vehicle being purchased from an individual)
Showroom invoice (brand new/pre-owned)
Vehicle clearance certificate (VCC copy – for brand new vehicles)
Valid driving license issued in UAE/GCC.
Home country license (if available)
Emirates ID
Renewing your existing car insurance policy
Copy of vehicle registration card/mulkiya
Valid driving license issued in UAE/GCC.
Home country driving license (if available)
Emirates ID
If the current insurance is expired, insurer might request for survey of the vehicle or pictures of all sides of vehicle, and a passing certificate form RTA.
* If you choose to renew with your existing insurer, you can submit all the detailed documents online and we will proceed with the renewal of your car insurance policy.
5. What to do after a car accident in the UAE
In the unfortunate event of an accident, please follow the below instructions:
Try moving your car to a safe place, if possible
Turn the hazard lights on
Dial 999 and inform the police or if the damages are minor, you can report the accident via the Dubai Police app.
You will receive the accident report from police which needs to be submitted to the Agency/garage for repairs.

*Note: It is illegal to carry out repairs without reporting the accident to the police. Also, insurance companies do not repair vehicles without the mandatory police report.

Notify your Car Insurance provider about the accident and submit the police report, registration card and driving license of the driver at the time of accident.
If the vehicle is not in moving condition, you can call the breakdown assistance service to move your vehicle to the nearest garage.
6. How to register a claim?
Please notify your claim by calling us 800 Gargash (Ext 402) or by sending an email to claims@gargashinsurance.com along with the required documents. Our claims team is available from Monday to Friday from 8 AM to 5:30 PM.
DOCUMENTS REQUIRED
Copy of the police report (pdf)
Copy of the vehicle registration/mulkiya
Copy of the driving license
Copy of the Emirates ID
Once submitted, our dedicated claims team will work with the insurance company and update you on the next steps
7. In case I sell my vehicle, can my policy be transferred to the new buyer?
Car insurance is not transferable; hence the car buyer will have to take a new car insurance under his name. Our car insurance experts will help you get a competitive quote and arrange refund on existing insurance, if applicable.
8. Do I get coverage for any damage caused off road?
Yes, if your vehicle is with a 4x4 capability and the coverage is included in the policy.
*subject to policy terms which vary depending on the insurance company.
9. What are the eligibility criteria for purchasing car insurance in UAE?
You are eligible to purchase a car insurance in UAE if you are a resident of UAE, above 18 years of age, and possess a valid UAE Driving license
10. What if I fail to renew my car insurance on the due date?
If the current policy has expired, insurance will not be covered, and claims will be subsequently declined.
11. What is excess (deductible)?
Excess is an amount that the customer will have to pay under comprehensive policy towards the repair of his vehicle in case of non-recoverable own damage claims.
12. Can I upgrade to comprehensive car insurance if my car is currently third-party insured?
Yes, you can as long as the vehicle model year is not too old.
Our car insurance experts can help you on this request. Please fill the above, and our experts will contact you shortly.
13. If I sold my car, can I cancel my car insurance policy and request for a refund?
Refunds on car insurance policies are subject to no claims. If there are claims reported, you will not be eligible for a refund.
Also, if the insurance policy is active for more than 8 months, there will not be any refund.
14. What policy upgrades or additional cover options can I add on to my policy?
Additional optional covers such as temporary rent-a-car facility, personal accident benefit to driver and passengers, territory extension to Oman or GCC countries and breakdown assistance etc. can be added to your car insurance policy
15. What is the difference between Agency & Non-Agency repairs?
Agency repairs : An insurance policy with 'agency repairs' guarantees that the insurance company will have your car repaired with the authorized dealer's workshop.
Non-Agency repairs : An insurance policy with 'non-agency repairs' will have your car repaired with the insurer's approved workshop or garage.
16. What is a No Claims Discount (NCD)?
No claims discount is reduction in premium in the form of discount from insurers based on your no claims history.
Insurers might request for no claims certificate from the previous insurer to provide this discount.
No claims discounts are not applicable on minimum premiums.
17. How many years can I get agency repairs for my car?
You can get agency repairs for 2 years from the date of its first registration, it is extendable for up to 5 years provided no claims are reported.
Agency repairs beyond 2 years will attract additional premium loadings.
18. What type of Roadside Assistance services will I get in case of a car breakdown?
The type of roadside assistance services you will receive in case of car breakdown include towing assistance and off-road vehicle retrieval.
19. If I opt for rent-a-car cover, will I be given the same vehicle that I drive?
Since rent-a-car is a temporary benefit, insurers will provide a standard saloon/sedan car in the range of 1.6 to 1.8 litres. This service differs from insurer to insurer. You can speak to our car insurance experts, and they will be able to guide you to select the most suitable cover.