Medical Malpractice Insurance
As a health-care professional/institution, you have continuously served us with the utmost care, and strived in your role as a caregiver. Yet, even the best professionals are not immune to negligence that can result in lawsuits against you.
Compliant and Comprehensive Medical
Malpractice Insurance Plans
Stay on the right side of the law with an insurance plan that complies with the Health Authorities in UAE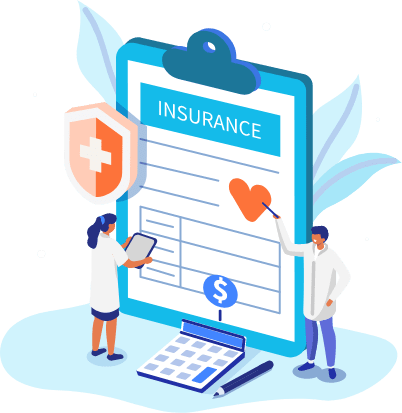 A tailored insurance plan for every
medical professional
Whether you are a nurse, a diagnostician, a specialist, or any other integral part of the medical community, we have the medical malpractice insurance plan that is just right for you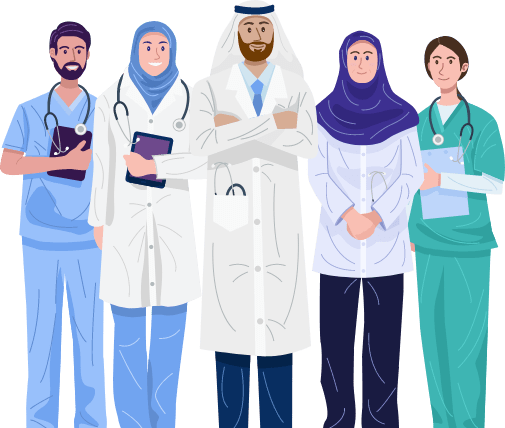 We'll take care of your unique needs, so
you can continue to heal…
We keep up with the dynamic healthcare industry and offer medical malpractice covers that include telemedicine, traveling doctors or consultants, or any other specific requirement of yours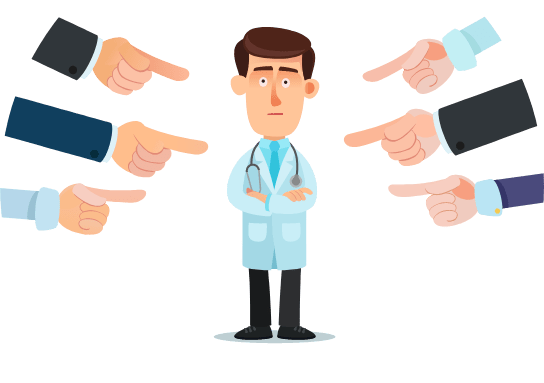 WE CARE FOR OUR HEALTHCARE PROFESSIONALS.
SOME KEY FEATURES OF OUR MEDICAL MALPRACTICE INSURANCE COVERS
Misdiagnosis or delayed diagnosis can take place due to various reasons, ranging from lack of experience to lack of time with patients. To tackle this unfortunate circumstance, it is crucial to rely on an insurer who understands your needs

Administering incorrect treatment

The intensity of a medical practitioner's work can cause a judgement error and lead to administration of incorrect treatment. In such challenging situations, its crucial to have an insurer that can support you

Prescription of incorrect medicine

Fatigue or miscommunication are often attributed for prescription of incorrect medicines. It is wise and necessary to choose a medical malpractice policy that covers such situations

Failure in proper treatment of the patient causing irrecoverable loss

Causing mental pain to the patients

Healthcare is considered amongst the noblest professions in the world. Yet, these professionals are human too and might end up causing distress due to the high-pressure nature of the job. It is important to be covered by a trustworthy insurance provider during these difficult moments

Negligence & errors in treatments & surgery

Despite the extensive education and rigorous training medical staff go through, errors or omissions can take place. A medical malpractice insurance should be able to account for these contingencies
WHY CHOOSE US
Our current Clients
Hospitals & Health Clinics

Doctors & Nurses

Paramedics

Surgeons
Our Esteemed Insurance Partners
Why Choose Us?
Gargash Insurance, an integral part of the Gargash Group of Companies, has been delivering excellence in insurance broking and risk management services in the UAE since 1994. A team of over 300 qualified insurance professionals, an expansive network of local and international insurers, our extensive knowledge of the insurance industry and the regulatory framework has enabled us to consistently deliver excellence to our diverse range of clientele.
GET YOUR INSURANCE IN 5 STEPS
Complete the form
(It takes just 2 mins)

Fill in your
details

We will get back to
you with customized
quotes and options

Choose the plan that
is right for you

Receive your Medical
Malpractice
Insurance