PERSONALIZED, ETHICAL, & RELEVANT ADVICE ON LIFE INSURANCE
Guaranteed service, prioritizing your best interest.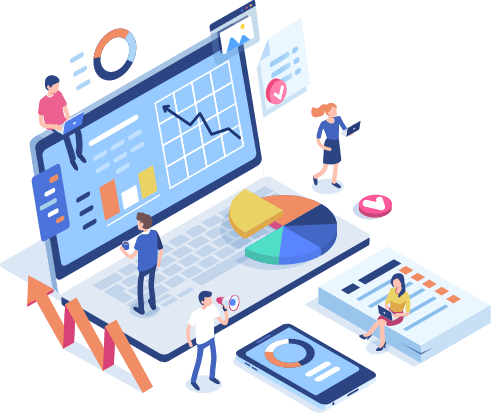 LIFE INSURANCE
Security is a priority, not an option
CHILD EDUCATION
Kids grow up quickly, and so do their needs. Give your child something more than
love, give them a lifetime of financial security
RETIREMENT
No one can predict the future, but we can protect it
SPECIALIZED INSURANCE – EMERGENCY FUND
Emergency fund uncertain times
Key features
Sharia & Non Sharia Solutions

We offer multiple options for investment and life insurance plans which comply with Sharia Law or Gen-Next products.

Term & Whole of life Protection

Our prospects can choose between simple term covers & complex whole of life products with most benefits and flexibilities

Unit Linked & Conventional products offering

Range of products offer to our clients include both traditional & modern unit linked plan. SIP, Single Pay Plan & Target Fund Option are also available.

Offshore & Local Insurance providers

Our partners include international provider like Zurich International, MetLife & FPI, Local providers such as Orient, Oman Insurance & Takaful insurances.
Customer testimonials
Thank you so much for the immediate approval and settling our claim without any delay. The news has brightened my hope to the future of me and my daughter. Thanking you once again from the bottom of my heart.

Thank you Raghunath sir for the help and support you have given me.

- Nasleena

This is to provide my feedback / appreciation for the services provided by your Company M/s Gargash Insurance and LIC IInternational Limited through Mr. Ranjit Sarma. I am very much satisfied with the professional services and professional advice provided to me by Mr Ranjit Sarma to whom I have interacted from the start of the purchase of policy of LIC International (during my stay in Sharjah UAE in year 2015) and upto the crediting of maturity amount in August 2020 (Now I have permanently shifted to New Delhi India).

- Kamlesh Chandra Gupta

Your intervention and prompt response is highly appreciated.

Also your clear communication on selecting the FUND options to achieve the discussed recovery plan is thorough and exceptional.

- Rohit Jadhav

I take this opportunity to thank yourself and suveen for assigning me a very good person jayadeep for managing and advising my investments with Zurich Insurance

I changed my portfolio from nexus insurance brokers due to my investment value was 6% IN 5 years, but jayadeep transferred my fund value growth to 20% overall, which is additional 14% in 5months, which is incredible and appreciative. He updates me regularly and answers any queries promptly with clear example of how other funds are performing.

- Jo Varghese,
Insurance Manager

I am the owner of Zurich Futura Plan taken through Gargash Insurance in 2015 covering myself and my wife

I had a Heart Attack in 2016 and subsequently hospitalized for treatment.

I claimed for the Critical Illness cover which I had in the above plan. The claim process was really smooth with expert guidance from Gargash Insurance and got settled within 10 to 15 working days.

I am really grateful to Gargash Insurance for all the help given during that period of my treatment and received the claim amount

- Jaikrit Singh Rana
GET YOUR INSURANCE IN 5 STEPS
Complete the form
(It takes just 2 mins)

Fill in your
details

We will get back to
you with customized
quotes and options

Choose the plan that
is right for you

Receive your Life insurance
Our Esteemed Insurance Partners