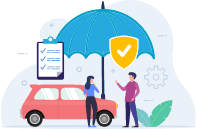 Car Insurance
Drive your way into an array of useful articles about keeping your car happy and choosing the best car insurance plans for you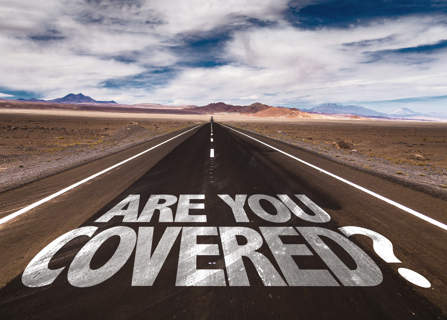 Has your car insurance lapsed or expired? Learn about the next steps
Is your car insurance expired or lapsed? Here is a detailed guide on how to proceed with the next step to renew your car insurance in UAE. Read more.
5 DIY Checks Monthly Checks for your Car
Stay car care aware by doing these five DIY checks to maintain your car monthly. Click here to read more!
How to Save on Car Insurance Premium at the Time of Renewal?
Here are some ways in which you can bring down your car insurance premium not only by customising your cover but also by being aware of several other factors. Click here to read more!
How to Get a Vehicle Passing Certificate?
What is Vehicle Passing Certificate? Know more about the application process, required documents and process to get vehicle passing certificate. For more information click here!
Tips for a Great Road Trip in the UAE
Planning for a road trip? Here are some 7 tips to guide and prepare you for a fun-filled road trip with family and friends. Click here to read more!
Exchanging a foreign driving license in the UAE
Checkout the complete guide which explains about how exchanging a foreign driver's license in the UAE is a relatively straightforward process. Click here to know more!
Types of Drivers on UAE roads
Driving in UAE is no doubt a stressful experience most of the time. Here's a list of some of the different kinds of drivers you will find in the UAE almost every time you hit the road. Click here to know more!
How to avoid car accidents in the UAE?
Whether you are a learner or an expert driver, unfortunately, the possibility of accidents is always there while driving on the roads. Here are quick safety tips to ensure safe driving in UAE.
7 Things to Keep in Mind around Car Maintenance
Learn more about the essential tips to maintain your car in good & healthy condition and other important details by keeping these 7 things in mind before hitting on the road.
Future of Mobility and the Car Insurance Landscape
How the Car insurance industry can start preparing now for the future of mobility. Insurers may have to rethink their role in the mobility ecosystem and their relationship to drivers, owners, and vehicles. Click here to know more!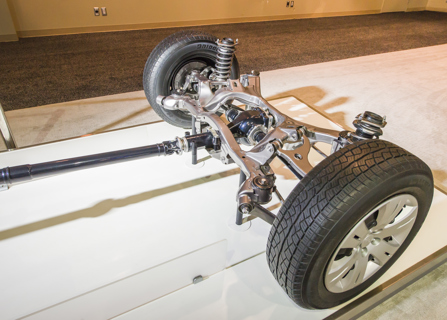 Everything you need to know about Drivetrain
Here's everything you need to know about the drivetrain in a vehicle. From what is a drive train to how it works? Click here to read and find out.
7 Essentials for Car Safety Gear in the UAE
No matter what type of car you own or drive. Here's are some of the car safety gears you must have in UAE before you hit the road. Click here for more information.
6 Car vitals that you must know
Deciding to learn driving this season then checkout the 6 car vitals before you hit the road and must be aware of. Click here to learn more!
Locations in UAE which can be explored through road trip
If you are planning a road trip in the UAE, here are some of the most popular destinations to add to your list. Click here to know more!
Everything you need to know about Car Insurance in UAE
Few things you need to check before getting a car insurance in UAE like benefits of car policy, Third Party Car Insurance. Click here to read more!
Agency and Non-Agency Repair in Motor Insurance
If you are purchasing car insurance for the first time you might be wondering what exactly is agency & non-agency repair? Read our blog to know the difference between agency and non-agency repair.
Rules of Renewal of Car Registration in the UAE
Read here everything about the renewal of car registration such as car registration renewal cost, RTA rule, documents required, expiry, etc.
Rules of Car Registration in the UAE
Whether you buy a new car or a used one, the RTA (Road and Transport Authority) of the UAE mandates that you register your vehicle. The validity of such registration lasts for one year. After which you need to apply for car registration renewal in Dubai or wherever your concerning judiciary lies. Let's explore what are the various documents and procedures to know for registering a car or renewing the registration like a cakewalk; then put the cherry on it with car insurance in UAE before taking it out on the road.
12 Safety Tips For Driving At Night
Night-time driving comes with some inherent risks. Checkout some basic measures that will help you to reduce them and will help you to have a safe experience while driving at night in the UAE.
7 Essentials You Must Have Before You Start Your Dubai Road Trip
Exploring a new destination on the broad highway is unquestionably the best way to do so but before that make the most of your time by carrying the following travel essentials to stay safe and have a good time. Click here to know more!
Non-GCC Spec Car in UAE: What to Know About Maintenance and Car Insurance Before Buying
Buying a car is exciting — whether you are buying your first one or the fifth. Whatever be the case, in the process of buying a car in Dubai, you will definitely come across the question of GCC spec car vs Non-GCC spec car. While for some the debate would be limited to brands and looks, for most it extends to their requirements of maintenance and car insurance in Dubai. Because after all, buying a car in Dubai comes with various caveats like extreme heat, off-road terrains, significant dust and salt in the air, etc. That said, if you already have your eyes set on a Non-GCC spec car, to help you make a better-informed decision, let's first understand what makes for a Non-GCC spec car and what are the various factors that impact the car's life and performance in UAE.
Everything You Need to Know About No-Claim Certificate in Car Insurance in the UAE
Don't fix what's not broken — If this phrase had an equivalent in the motor insurance in Dubai, it would be "Get a No-Claim Certificate". Because, in essence, a No-claim certificate enables you to get a discount on your car insurance premium prices in Dubai if you have had a claim-free insurance period. So, if you just got a car and are looking for a car insurance policy or car insurance renewal — understanding how the no-claim bonus works and putting effort to get it will certainly be beneficial for you. In this article, we'll explore various aspects of the no-claim certificate including how to get it, how to make a claim, how to transfer it, and more.
Steps to File Claim on Car Insurance
Everything you need to know about filing a claim on car insurance in Dubai as well as some helpful tips that can make the whole process smooth. Click here! In this article, we will explain everything you need to know about filing a claim on <a href="/personal/car-insurance/"> car insurance in Dubai</a> as well as some helpful tips that can make the whole process smooth.
Violations That Can Get You Black Points In UAE
Let's take a quick look into the black and white point system in UAE and learn about Black Point System. Here are some simple steps that you can follow to check it.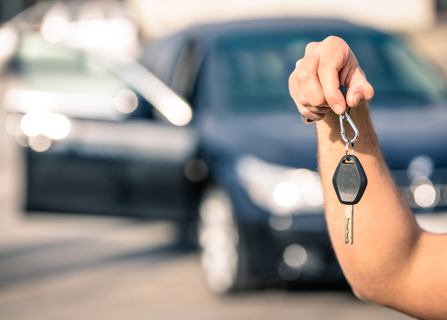 Tips to buy a used car in UAE
The process of purchasing a new car can be intimidating for many new drivers in the UAE. Purchasing a pre-owned vehicle is an excellent option to substitute the current one at a budget-friendly price and convenient. A rising economy may increase the number of new car purchases, but if you know how to shop for one, used cars can provide a great alternative
What Is the Procedure for Expats to Apply for a Driving License in the UAE?
Having a tough time securing a driving license? Checkout the steps which are involved in UAE before you apply for the driving license to drive safely and confidently on the beautiful, glistening roads of UAE and explore the country.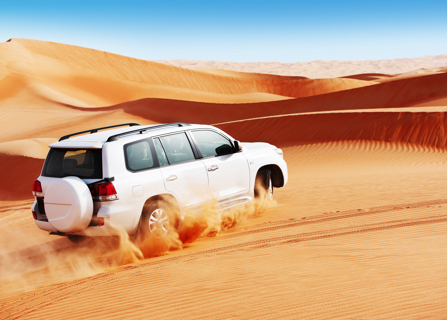 5 Reasons You Should Only Buy GCC Spec Car in UAE
Car enthusiast or not, what you drive does say something about you. From its color, size, brand, and more - all are a reflection of your personality. Moreover, how you maintain a car tells of your love for it and your financial decision-making as well. Because it is not just about the cleanliness but also the investment in its regular maintenance and car insurance as well that puts the car in the care.
How Do Insurance Companies in UAE Calculate Car Insurance Premium
Ever wondered how car insurance premium is calculated in UAE? Here we explain the factors that influence the premium that you pay for your car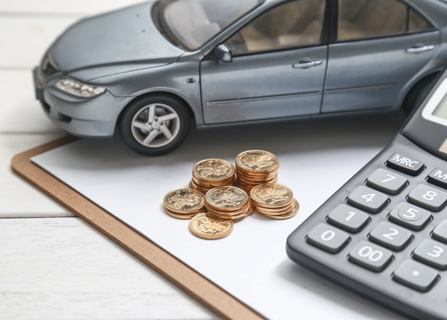 Best Practices To Buy A Car Insurance in UAE
Technology has revolutionized the way we do a lot of things and buying insurance isn't an exception. Today, car insurance can be purchased and activated online from the comfort of your home within the span of minutes.
Benefits of Car Insurance in UAE in 2022
Are you aware of the benefits of car insurance in the UAE? Let us take a look at the significant benefits you can avail of in 2022. Read more!
How to Calculate your Car Insurance Premium
Car insurance Premiums in the UAE are very affordable. But if you are purchasing car insurance for the first time, then you may be pondering about how these premiums are calculated, what factors affect the premium and how can you negotiate better rates. Read through to have all your questions answered
Types of Car Insurance In UAE Explained
Let's take a look at the different forms of car insurance that you can obtain in UAE.
Car Insurance Policy - Key Features and Benefits
Read through the benefits of all types of car insurance explained in detail before making any decision.
Tips to Maintain and Increase the Life of your Car!
Extend the life of your car by maintaining it in easy ways. Here are the tips for prolonging your car's life and keeping it safe. Read more.
Driving Regulations In The UAE You Need To Know About Before You Hit The Road
Driving and traffic violations in the UAE are taken seriously and become serious offences when breached. Here we have listed driving regulations that you need to know before you hit the road.
How to care for your car in Summer and Winter?
There is no specific time for car care and car protection, however, the peak of each of the year's seasons are prone to various afflictions on your car. Be it UAE's 50֯ Celsius heat or the 10֯ chill, your car needs attention And as the user of your vehicle, it is advised to have it checked for any needful trouble before the heat or chill comes in full force
What is the black points system in Dubai?
If you are driving in Dubai, you should know about the points system. Black points are allotted for error and mishaps while driving. Read this article to find out what is the black point system in Dubai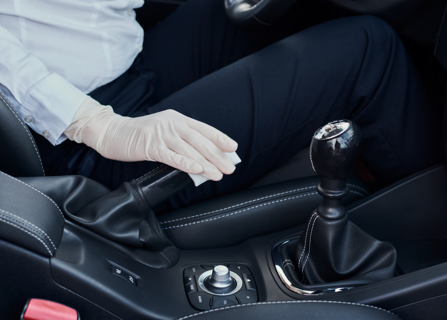 Tips to Maintain and Increase the Life of your Car (Driving + Care)
Ever wondered what steps you can take to ensure the increased life of your car? Apart from routine maintenance, here are tips on how you can prolong the life of your car...
How to Transfer your Car Insurance Policy From One Car to Another
Car insurance is the most important part of owning a car. But what happens when you plan to switch cars? Will the old policy apply? Or will you be required to apply for a new one? Read more...
What Happens if I Don't Have Third Party Damage Cover in Car Insurance?
Third-party car insurance is the minimum cover required by UAE law, is affordable, covers the bare minimum, and provides injury cover. What happens, however, when not insured with a third-party insurance plan?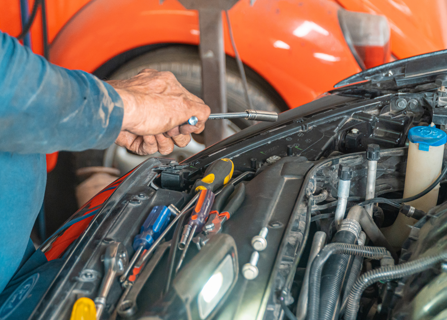 DIY Checks and Maintenance for your Car
Our cars need proper care, routine maintenance, cleanliness and check-ups to ensure proper well-being. How else can you ensure long car life longevity? Read more...
Driving Regulations in Dubai Need to Know About Before You Hit the Road
Regulations exist to make roads safe and secure for drivers and pedestrians. Here are driving regulations you need to know in Dubai before you hit the road...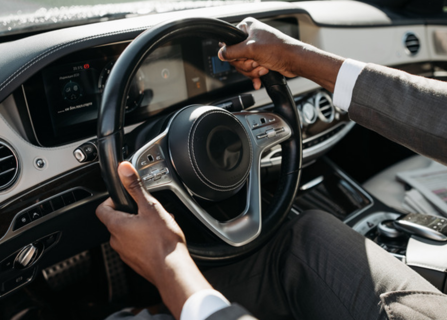 12 Productive Things to do on Your Drive to Office!
Your drive to work need not be mundane; here are 12 things you can do on your way to work to make it a productive and fun time!
Involved in a car accident? How car insurance can help you!
Car accidents are stressful, and dealing with them requires a substantial amount of time, effort, and money. See more on how your car insurance can help you after an accident.
Must Have Car Accessories In UAE
It is convenient to have car accessories that serve to make your life easier or assist in emergencies.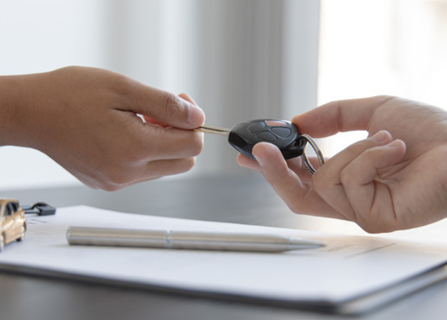 The Popularity Of Rent-A-Car Feature In Car Insurance
Convenient, time-saving and pocket-friendly, rent-a-cars are services meant to serve in our times of need. Why are they otherwise prevalent in the UAE?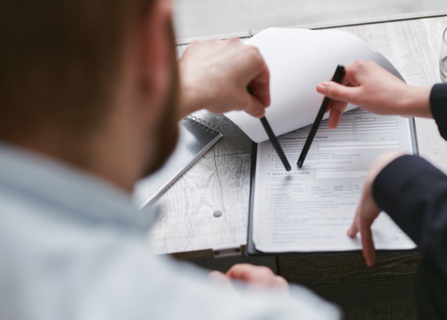 Should you Switch your Car Insurance Company
There are many factors to consider on making your choice of insurance company. Should anything disrupt your choice, you may consider switching insurance companies.
Compensation You Can Receive Under Car Insurance Policy
Compensation is how your damages or losses in an accident would be reimbursed by your insurance provider. Find what compensation is included in a car insurance policy.
How to Buy or Renew Car Insurance For a your Car
It is important to know how to buy an insurance plan that is apt for your car, old or new, and its needs.
How to Prepare Your Car for a Road Trip
Ensure that you take all necessary precautions and care for you and your car when road tripping. Better safe than sorry!
How to Claim for an Accident with Third-Party Car Insurance?
Have Third-Party car insurance? Know how to make a claim in case of accidents
I Drive a High-End Car, What Things should be included in Car Insurance Policy
Own a high-end car? That's not all you have to do. Ensure that you protect it enough with a car insurance policy. However, what needs to be included in one?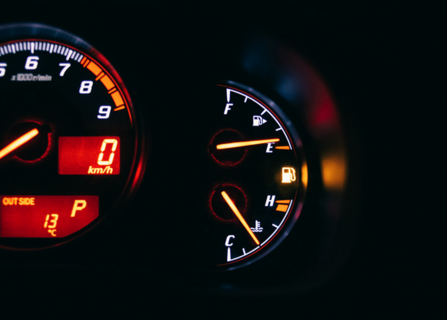 Long-term Car Insurance
A long-term car insurance policy will help in getting rid of the hassles involved in getting your car insurance renewed annually. Learn more on long-term car insurance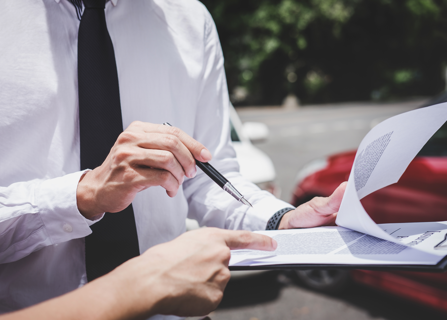 Steps To Take After A Car Accident
Even the most careful and safest of drivers can find themselves amidst a car accident. Read along to find the 7 steps you can take to minimize the effects of an accident
Electric Cars - Is It The Right Choice For You?
Wondering if electric cars are indeed the way to go for you? What exactly do electric cars entail? And how different are they from conventional fuel-run cars?
Disinfecting Your Car During Covid-19 The Right Way!
In times like these you must prioritize disinfecting your car to keep yourself and those around you safe. Sanitizing or disinfecting your car requires basic cleaning material like rubbing alcohol, soap, and water. When it comes to maintaining the health of your car, consistency is key. There are a range of measures that can be taken including habitual cleaning, routine servicing, staying on top of fines and more.
Why is your Motor Insurance Claim Rejected
Many motorists think they and their insured vehicles have a comprehensive protection and the insurance company will be there to compensate for all damages and losses.
How To Avoid Auto Insurance Fraud
There are plenty of ghost brokers out there who offer deals that are too good to be true. If someone tries to receive undeserved financial benefits from a car insurance company, it is considered fraud
New advanced regulatory system to strengthen motor insurance in UAE
The UAE Insurance Authority has approved resolutions amending the provisions relating to the Motor Vehicle Insurance Price Definition System and the Unified Motor Vehicle Insurance Document System.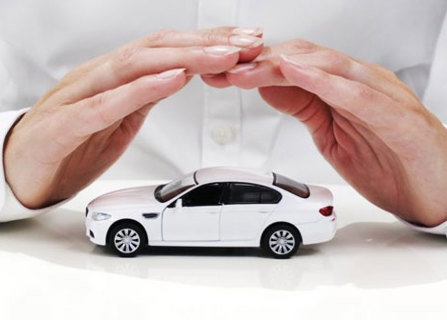 Deductible in motor insurance policy
Insurance policy documents are usually laden with confusing technical jargons and clauses for laymen. In Motor insurance policy document, you will come across a condition "deductible" or "excess".